About: The Eagle's Nest
Beginnings of my interest in music journalism

Started in March 2011 as a part-time WordPress blog

Was a snapshot of my creativity in 2011

New Eagle's Nest site is taking the form of an online portfolio, with a blog element ('The Hatchery')
To be honest, my music journalism career began in high school, without me explicitly realising it. Although music has always been a constant inspiration in my life, as a musician, I have a very rudimentary talent and understanding of how to play instruments. Piano lessons from 5th to 7th grade (and a year of drums in 10th) are my only formal education, but from young, I have shown an encyclopedic passion and memory for everything music-related. One could say that I'm more a musicologist than a musician.
My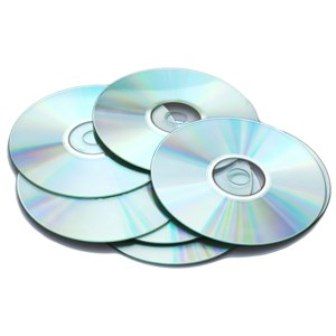 mother, who works as a hairdresser from home, occasionally likes to play music CD's from a boombox that she moves from room to room. Attending boarding school for my high school years meant that weekends and family time were very precious to me, and one way that I bonded with my mother was to make mixtapes with her week-to-week from my burgeoning music collection. Her specific, somewhat conservative tastes proved a challenge for my teenage music interests. These mixtape sessions forced me to confront and assess what I liked about the music I owned, what my mother's tastes were, and how I could package and present what I had, to cater to her in particular. I slowly learnt what she liked by trial and error, treating each new artist (or song) as evidence in an imaginary musical court case. Without even realising it or writing anything down, I was honing my skills as a music journalist, learning to critically analyze and present bodies of musical work to an audience that may or may not have a musical background, or can play an instrument.
After leaving high school, as well as the family home, for university and the bright city lights of Cape Town, the mixtape sessions stopped, but my interest in musical anthropology, history, criticism, and culture grew larger. Being exposed to more people and more music in my time at UCT meant that my opinions and thoughts on music were rapidly bulging, but with no place to disperse other than to any close friends within radius. The afore-mentioned ten-month period at MLC Quantity Surveyors in 2011 brought about the development of The Eagle's Nest blog, named for my fascination with eagles (particularly golden eagles) and the qualities I admire in these awe-inspiring creatures.
The blog was launched on the 7th of March 2011, and since it was hosted for free on WordPress, it had limited design input from me, and bore a particularly unwieldy domain name: http://welcometotheeaglesnest.wordpress.com
The main purpose of the blog was found in the slogan: "A nest of musical ideas, opinions and reviews". During 2011, I mainly reviewed albums of artists that interested me, with a musical palette as broad as I could muster, ranging from alternative rock, to pop, to hip-hop, to indie rock (to name a few). Secondly, I discussed,  investigated and presented musical topics, such as types of music, finding new music, and the poignancy of the death of a music superstar. In addition, I occasionally offered up some poetry as a break from the intense scrutiny required from longer reviews. Thus, I can honestly say that it was a very accurate snapshot of my creative state in 2011.
 My final review on the old Eagle's Nest was a weighty, ambitious affair, and took five months to complete amidst the mounting accumulation of work that my one course at UCT had begun to provide on top of my full-time work at MLC Quantity Surveyors. The idea was to review the entire 31-song soundtrack of the musical film 'Across The Universe', which only consisted of covers of songs written by The Beatles, and compare the covers to their originals. The film had inspired my interest in The Beatles three-and-a-half years prior, and I saw it as only fitting that an analysis should be done in its honour, after it had successfully turned me into a 'Beatlemaniac'. The work was an intense labour of love, and my passion for the source material allowed the review to grow to almost 10 000 words, with weeks of background research and editing.
Unfortunately, the old Eagle's Nest went into hiatus in 2012, whilst I devoted my full-time efforts into completing my postgraduate Honours degree in Quantity Surveying. But at the end of that year (when I took up music journalism as a full-time venture), a decision was made to archive the site and start anew, instead of resuming use of it. A new site was created by Elmarie Potgieter of Web Inspiration KZN, with a unique eagle head & nest design and own domain name. The intention for this new site is to function as a professional online portfolio of my work, as well retain a blog element, titled 'The Hatchery'.
[DISPLAY_ACURAX_ICONS]